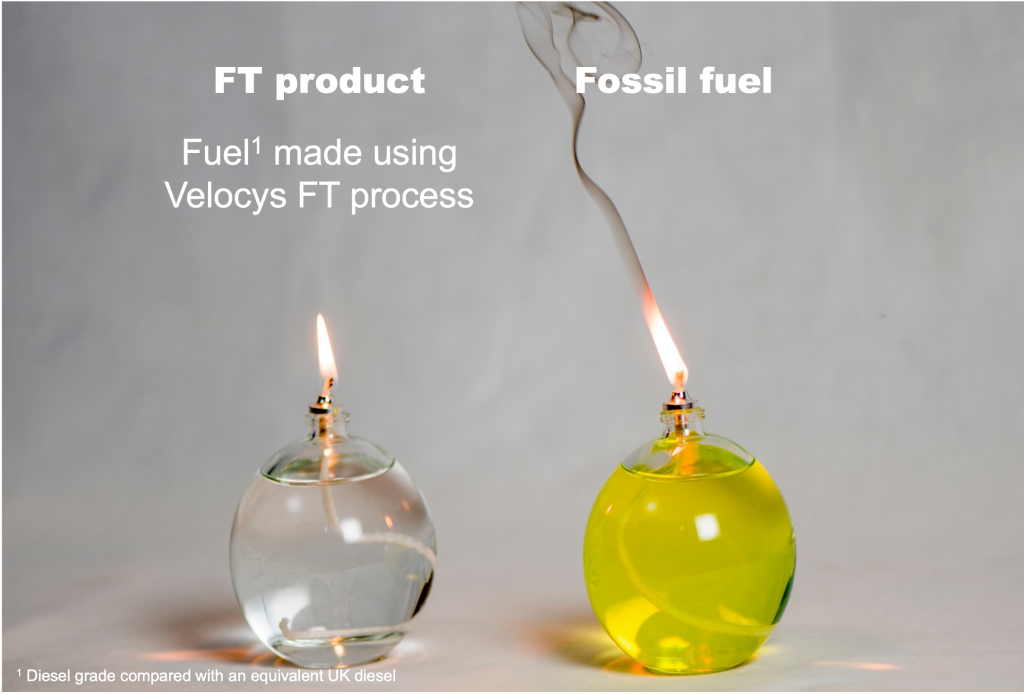 Can be made with a range of non-fossil feedstocks and a range of conversion processes.​
Up to 80% greenhouse gas reductions vs fossil for conventional SAF (vegetable oil based).​
Velocys capability of advanced SAF via Gasification and FT can be designed to yield negative carbon intensity with CO2 sequestration.​
Drop-in fuel with no modifications of airport fuelling or turbines required.​
Global annual demand to increase from 4bn litres 2025. To 166bn litres in 2050 as mandated by the UK, US and EU
Significant air quality advantages.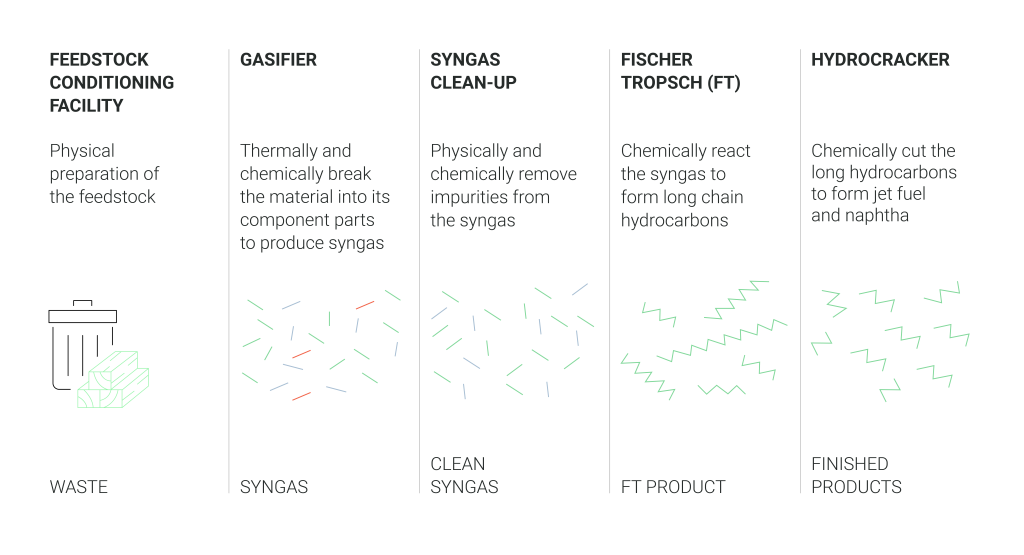 The Fischer-Tropsch (FT) process is a catalytic chemical reaction that turns synthesis gas into fuels
Integrated end-to-end process that converts sustainable wastes to synthesis gas and then to liquid transport fuels
Developed in our laboratory, tested in pilots on various feedstocks and demonstrated at commercial scale
These products are high-quality versions of existing fuels
No changes to engines or infrastructure required
Most competitive FTS solution available for commercial deployment at a scale suitable for solid feedstocks or e-fuels
World Economic Forum/McKinsey study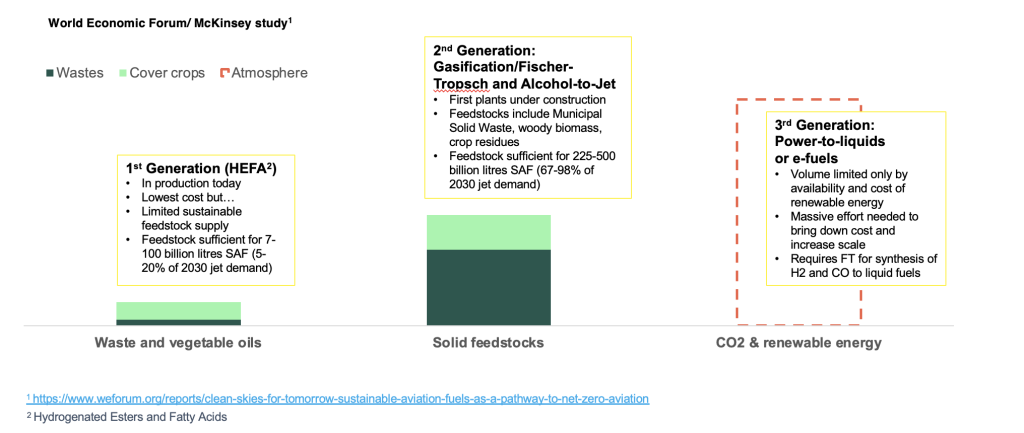 This computer generated animation shows how the Bayou Fuels facility is planned and how it will operate.
Capacity and output
The Bayou Fuels plant has a nameplate capacity of 35 million US gallons per year, comprising 25 million US gallons a year of SAF plus renewable naphtha. The SAF can be blended with conventional Jet A to deliver 57 million US gallons a year of net zero aviation fuel. The renewable naphtha is a gasoline blendstock.
In this video we show the chosen location for the Altalto Immingham plant in the UK.
The Altalto Immingham waste-to-sustainable-aviation-fuels plant is planned to be built on a plot of vacant land surrounded by existing industrial buildings in North East Lincolnshire. It lies between Immingham and Grimsby in the Humber Enterprise Zone for industrial development.
The site is ideal because it has good transport access by road and rail. The North Sea port of Immingham is nearby on the Humber Estuary.
Development here has attracted support from local MPs and Government ministers and it has received grants from the Department for Transport.
The Humber Estuary is becoming a hub for new energy industries like this which will help achieve Net Zero Carbon targets. With carbon capture and storage, the site could achieve negative carbon emissions.
5 step conversion process