Back
What is SAF?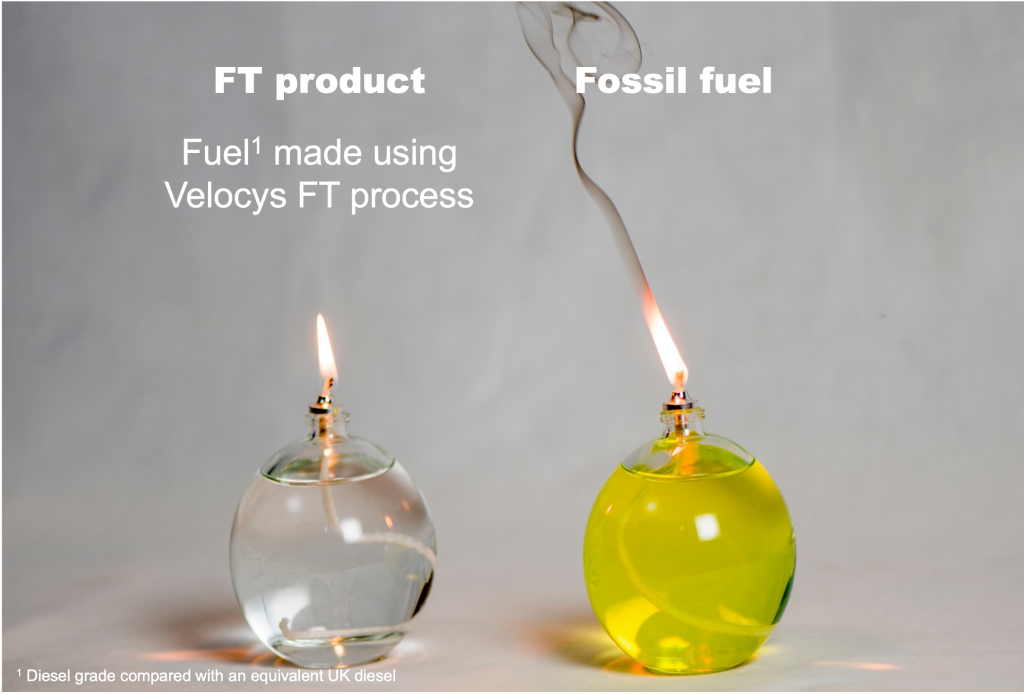 Can be made with a range of non-fossil feedstocks and a range of conversion processes.​
Up to 80% greenhouse gas reductions vs fossil for conventional SAF (vegetable oil based).​
Velocys capability of advanced SAF via Gasification and FT can be designed to yield negative carbon intensity with CO2 sequestration.​
Drop-in fuel with no modifications of airport fuelling or turbines required.​
Global annual demand to increase from 4bn litres 2025. To 166bn litres in 2050 as mandated by the UK, US and EU
Significant air quality advantages.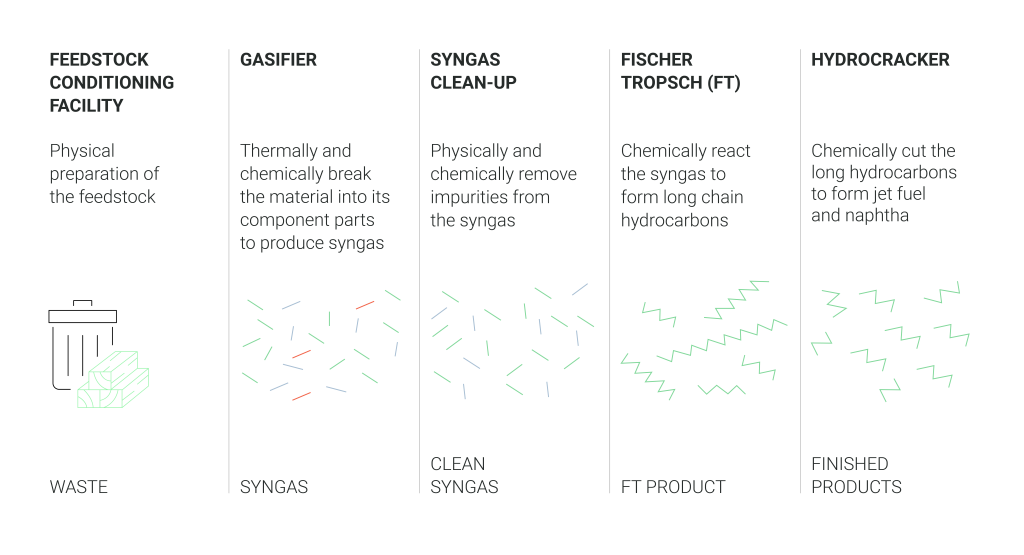 The Fischer-Tropsch (FT) process is a catalytic chemical reaction that turns synthesis gas into fuels
Integrated end-to-end process that converts sustainable wastes to synthesis gas and then to liquid transport fuels
Developed in our laboratory, tested in pilots on various feedstocks and demonstrated at commercial scale
These products are high-quality versions of existing fuels
No changes to engines or infrastructure required
Most competitive FTS solution available for commercial deployment at a scale suitable for solid feedstocks or e-fuels